What would happen if two of pop-culture's most memorable time travelers, The Doctor & Marty McFly, meet each other? Well, it would probably start with something like this: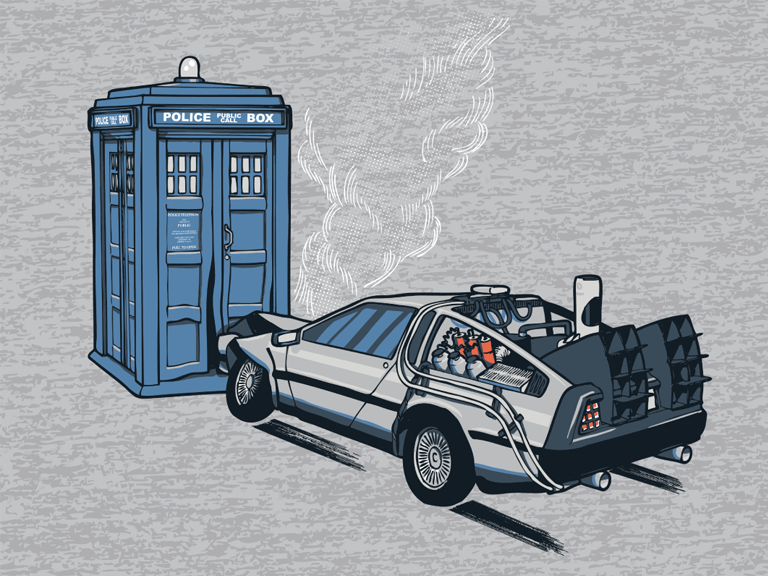 And then, hilarity ensues...
You can find the pictures of this EPIC crossover as a
t-shirt
& a
wallpaper
. Mad props to blogger
Geek Girl Diva
.